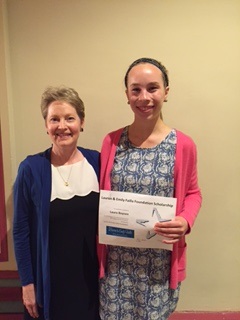 2017 Scholarship Recipient
We are very pleased to announce that the recipient of our 2017 Lauren and Emily Failla Foundation Scholarship is Laura Boysen.
Laura is an energetic, extremely likeable young woman who will soon graduate from Morristown High School to pursue a degree in Elementary Education. She has been a very involved volunteer for several years, and we couldn't be more proud to award her this scholarship. Congratulations, Laura!